The Stress-Free Way To Sell A Ton Of Stuff With
The Lucrative Launch Kit
That's raked me in $421,100.04…so far…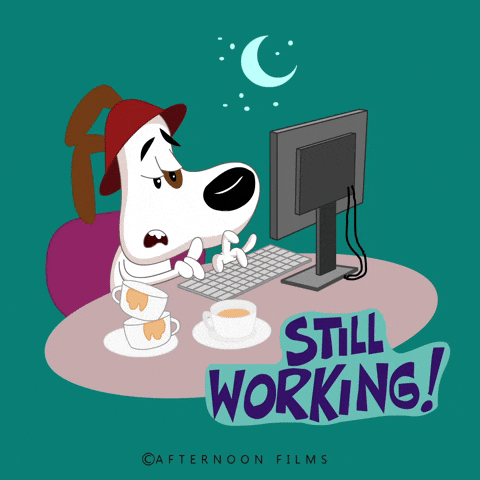 Ever wanted to get something out there and selling fast & easily?
Now you can with my Lucrative Launch Kit that has raked me in a cool $421,100.04 so far!
You get my Lucrative Launch Emails along with my 60 Minutes Sales Letters training and templates
 They are proven templates you can tweak to make totally your own…
 And you can use them again and again because they are evergreen!
I know what it's like.
You want to get something out there quickly  without all the stress of launching.
But there's so much to think about…
The sales letter…
The number of emails you have to write…
And you know that's not exactly easy, not to mention time-consuming.
So what do you do?  
Simple – you grab my Lucrative Launch Kit.
No guesswork.
No wondering what to write.
No fumbling around trying to come up with the right, high-converting sales page and email sequence (you do have a sequence, don't you?)
Take all my hard work…
Just use my proven 60 Minute Sales Letters to come up with the easiest sales page ever…
Along with the email templates I created with my 21 years of copywriting and marketing experience…
The same ones I use myself to smash it over and over with my launches and affiliate promotions.
That go out in the perfect sequence to get you those sales.
Yes, I give you that too.
Multiple sequences, in fact.
This works for any niche…
No guesswork involved.
No wondering if it'll work.
Because these are not only proven…they're evergreen…
Which means they'll keep working for you in any niche, over and over again.
Just as they do for me.
You simply tweak the templates to fit your product or promo and away you go.
It couldn't be simpler.
Which means you can relax
I designed these so that you don't need to do anything except follow the simple instructions and put these to work for you.
Which means you can focus on more important things like your family as well as freeing up your time.
Better than any shiny object… 
I see far too many people panicking, turning to shiny objects when they are under pressure.
Sadly, that's the last thing you should do because those shiny objects simply don't work.
What does work are tried and tested, ethical methods like great sales copy and email marketing…
The fastest and best way I and other successful marketers know to launch or promote anything.
Especially when you have it all done for you, as you do with my Lucrative Launch Kit.
If you don't know me, my name's Amanda Craven and I've been producing top quality products since 2009.
I've won rave reviews for my products and I'm telling you that not to boast but to reassure you…
Because not all DFY products are created equal, are they?
You know what I'm talking about:
The garbled language that sounds like Google Translate on acid…
The weird and wonderful 'bonuses' that you can't use either…
The whole thing put together by someone who has NO knowledge of the sector.
And doesn't care either. 
So why is my stuff different?
Well, not only am I a professional writer with extensive credits but I am also a highly successful marketer in multiple niches.
I understand what gets people opening and clicking on emails.
Best of all, I know what makes them buy.
People not only buy my products but they use them to create their own success.
And I never, ever release one unless I'm 100% certain I am proud to put my name to it so you can too.
You really can take the Lucrative Launch Kit and start using it instantly.
That's right – you don't need to change a word if you don't want to.   
Simply upload & sit back
Which is the way it should be.
Simple. Fast. Foolproof.
Read on to discover what this unique kit contains or simply grab yours at the lowest price by clicking on the buy button below: 
The 7 emails I use again and again in promos and launches in easily editable, annotated template form so you can make them entirely your own.
You also get 3 BONUS emails so you have even more email marketing magic to deploy.
The emails are proven and evergreen. They work for just about any niche so you can use them over and over again.
You also get a comprehensive collection of some of my best ever launch and promo emails so you can swipe these too.
You also get my proven Email Sequences so you can simply follow these and send out your own emails accordingly.
No need to try to decide what to do or when to do it because it literally is all done for you!
Here's What You Get With 60 Minute Sales Letters
My proven, tried and tested fill-in-the-blanks sales letter formula so you can literally plug and play every single sales letter you ever need to write.
My Hot Headline formulas along with examples of how to create your own so you can not only plug those in fast too but adapt them for all kinds of niches, products and situations.
My Secret Sauce tips and hacks to not only add sizzle to your sales letters but shortcut years of learning so you, too, can get the same results as 6 and 7 figure copywriters.
Walkthrough video training where I talk you through how to apply the formula and how you can adapt it if you wish.
The plug and play workbook – it's fill in the blanks simple to get your sales letter done painlessly and without breaking a sweat
All of this for just…
Here's what people think…
"I just wanted to pop back and say how impressed I am…This is a niche I am passionate about and it is more than a money making niche to me. Hence I really care about the quality of the content and am proud to use them. You write with great clarity and nhigh standards. With your materials, I find myself spending far less time having to edit and rewrite thtem."
"YES! Another fantastic product from Amanda. Purchased mine immediately – I am truly excited whenever Amanda releases a PLR product because it is ALWAYS superb."
"Just bought your PLR and so far quite simply the best PLR I bought… Thanks for the great product."
Grab your copy of The Lucrative Launch Kit today and start profiting from it!
One-Time Payment – Includes a Personal Use Only License.
No need for logins – you get this delivered instantly upon purchase.
For Support Please Contact Us At: tr****************@gm***.com